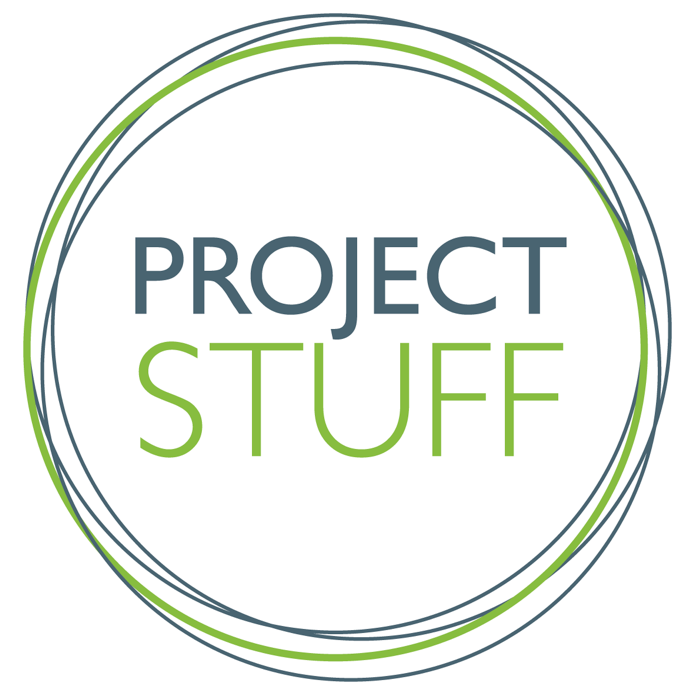 Established in 2010, Project Stuff is all about design and facilitation, providing creative and practical solutions to help coordinate and deliver projects and events. 
My portfolio of clients includes Glasgow School of Art, NHS, University of Dundee, University of Edinburgh and Dundee Contemporary Arts.
I spent a number of years as an Associate of Open Change – a Dundee-based service design and innovation company – and produced assets for a variety of organisations including the Scottish Government, Historical and Environment Scotland, V&A Dundee, Abertay University, Dundee and Angus College and Skills Development Scotland.
I have an exciting portfolio of projects gained from over 20 years of working across the creative sector. I began my career in an independent public arts agency, where I designed and delivered creative workshops for schools and community groups.
I went on to work in publishing, spent time as a designer/maker in a weaving and rug design studio, taught degree-level design students, became a director of a small company, organised exhibitions and pop-up galleries, supported practice-led research projects and facilitated and designed a number publications.
Design Testimonials
I recently collaborated with Vicky to develop the publication 'Design Specks: Connecting People with Speckled Computing', which documents a year-long project between technology and design. Working with Vicky was great. The timescale for producing the publication was very ambitious and would not have been possible without her energy, commitment and organisational skills. Vicky acted as overall project manager, as well as collating the content and designing the layout. Her background in artist's books brought a fresh perspective to the publication, which informed the concepts we developed and she executed the graphic design sensitively. She also has a keen eye for both copy-editing and type-setting. Vicky has an excellent understanding of the print process and took a professional approach to liaising with the printers. I would highly recommend Vicky if you would like to create an inspiring publication.
Polly Duplock, Senior Lecturer, University of Dundee
Vicky recently undertook a complex design job for us which had to meet the needs of a range of multiple stakeholders and be delivered within a challenging timescale. The finished product far exceeded expectations and Vicky was super responsive and supportive throughout the project. We're looking forward to working with her again in the near future.
Hazel White, Director, Open Change
Vicky is a joy to work with. She has a unique and brilliant ability to capture her client's dreams and create unique designs. Talented, hard working and brilliant – I can't recommend her highly enough.
Fi Munro (PhD), award-winning researcher, author and public speaker
In a lot of projects there is a need to capture findings, develop case studies and gather evidence. This work requires professionalism and tenacity. Vicky excels in these forms of project work. I have worked with her on a wide range of projects over the last 10 years, she always completes work on time, within budget and with a level of quality that delights.
Prof Tom Inns, tfink