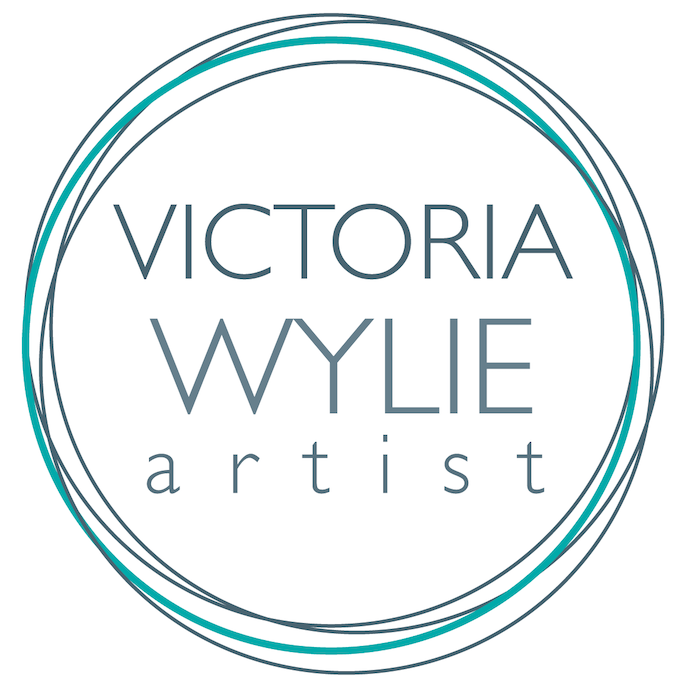 News
Please read on for news from the studio, you can visit Current Exhibitions for information on current galleries, stockists and where to find me on-line.
Fundraiser for the Humanitarian Crisis in Ukraine
'Hope' series
A heartfelt thank you to everyone who got in touch on 4 March 2022 in response to my fundraising appeal on Instagram and Facebook for the humanitarian crisis in Ukraine. With your support I managed to raise £1605 in just a few hours!! 100% of sales were donated directly to UNICEF to raise funds for families in Ukraine.

I can't believe that we managed to raise so much so quickly. I think it really shows the depth of concern for the current crisis. Thank you to you all kind comments and very generous donations to UNICEF.
6 paintings and 6 sketches have now made their way to new homes.
The series of paintings, made especially for the fundraiser, were painted in a palette of mainly blues and yellows, as a wee nod to our Ukrainian friends – with the occasional pop of orange, pink and gold! As with all my paintings, they were bold, uplifting and filled with joy and HOPE. They have lovely little detailing in them – lots of mark-making and shimmers of gold.
If you stay local to Forfar you might have seen me painting another mural in town. I started work on the massive 27ft x 7ft at the beginning of September 2021 and completed it about 4 weeks later.
The mural project was instigated by Cllr Lynne Devine through her work with Forfar Action Network. A number of murals have  appeared throughout the town, made possible by funds raised for the regeneration of the town.
Photo credit: James Dryden Proud of my Pixels
I was recently invited to be the Featured Artist at Greengallery, Buchlyvie, Stirlingshire. The exhibition previewed on Sunday 20 June and includes a large selection of new works. I am exhibiting alongside Kelly Anne Cairns – if you're not familiar with her work, please check out her Instagram – her work is stunning. 💙 
Reflections on 2020 + onwards into 2021!
Thinking about the last year, despite everything I have so much to be grateful for! Due to the pandemic, I took the decision to launch an online shop – my Etsy shop became the main portal for buying my work online. I've been delighted with how many paintings have gone to their forever homes – from America to Switzerland and all over the UK!
Some 'real' exhibitions continued when they could, with fab support from galleries such as Greengallery and The Velvet Easel. As painting commissions made their way to new homes, on-line markets took over from the usual in-person markets.
I have also developed the outdoor area of my studio to make it a multi-functional space that will hopefully allow the possibility of outdoor workshops to commence sometime in 2021. This area will also be used to host mini-markets / open studios when restrictions allow.
A much needed break and research trip to the wonderful Island of Colonsay in October resulted in the most productive painting period my studio has ever seen!!
The year concluded with the wonderful news that 3 of my new Colonsay paintings were selected as part of FLOW – Visual Art Scotland's Annual Show. The exhibition usually takes place at the prestigious Royal Scottish Academy building on the Mound in Edinburgh, but was taken online due to COVID.
F L O W showcased over 240 works and a fantastic variety of disciplines, styles and techniques, featuring painting, jewellery, sculptural work and a host of mixed media wonders.
I was so proud to be part of this wonderful exhibition to round off a difficult year. 💙💙💙
2020 – the year we will never forget!
Sadly, due to Covid-19 my first ever solo show which was due to open in June 2020 was postponed – the date will be confirmed as soon as I know myself!
In the absense of face-to-face exhibitions,  I did make a little video of my new studio space and mini gallery. . . fancy a little peak? Then join me on a tour of my new studio.
August saw the return of my first face-to-face market and exhibition since lockdown. The BIG Summer exhibition at Greengallery was a fantastic event. The sun shone and people came out in their droves – happy to be released from not only the dreadful weather of the previous few days, but for some the first excursion made since lockdown. Real people in a real place. Much needed human connectedness.
Paint the Town
In July 2020 I  created a piece of street art for 'Paint the Town' in Forfar. The mural can be seen at Colin M Smith's on Castle Street.
The designs on the 3 walls of the shop were developed from paintings of Forfar landscapes, focussing on some of my favourite walks in the area – the Nature Reserve at Murton Trust, the Benzils and other routes which take in the Forfar Path Network that look towards the Angus Glens.
Each wall is 'connected' by patterns and shapes including the symbol used on OS maps which donate footpaths.
The designs were developed during 'lockdown' and are a recognition of the fantastic opportunities that Forfar offers for exploring. They celebrate the beautiful Angus landscape and the stunning colours that emerge throughout the changing seasons – all framed by the backdrop of the Glens.
The designs also acknowledge the wonderful work made by children who remained connected with me through my Explore Play Create workshops – I transformed my creative workshops into online sessions during lockdown. Some of the themes we explored included finding patterns in nature, hidden symbols and the idea of 'taking a line for a walk'.
I hope the transformed walls bring people a little bit of joy and happiness. They focus on the positive aspects of an unsettling time – a period which saw an increase in people exploring the locale and engaging with nature.
Thanks to Jonathen Smith and Lynne Devine and the Town Improvement Group of the Community Council for funding the project and for making this happen.
EXPLORE PLAY CREATE workshops
During lockdown I took my EXPLORE PLAY CREATE workshops on-line. This proved a brilliant way to stay connected with all the young creatives. I ran sessions twice a week and over 10 weeks we made over all sorts of fun, drawing based creative things!
Sadly, I am not sure when my face-to-face workshops will resume. Fingers crossed for the new year!
Oor Wullie's BIG Bucket Trail
The summer of 2019 saw my Oor Wullie featured as  part of the first ever nationwide public art trail. And this was my first ever piece of public art!!
My design was at Perth Train Station – which was part of the Dundee trail! All proceeds from the auction in September went to support the children's hospitals across Scotland, with the money from the Dundee Wullie's going to the ARCHIE Foundation – the official charity of Tayside Children's Hospital in Dundee. Oor Tatha Rannsachair raised a huge £4.8k and the overall trail raised £1.3million – which is AMAZING!!!!
Oor Tatha was inspired by Dundee and the beauty and changing mood of the River Tay. He portrays times spent exploring by the river and journeys crossing over it – a city framed by an expanse of green hills and silvery blue water. There are references to the marks in the stonework along the river wall, patterns created by tides distributing pebbles across the shorelines of Tay Country, and the bold geometrics of the bridges. Finally, those breath-taking moments when shafts of sunlight pour in through heavy rain clouds and the glorious sunrises and sunsets that light up the river.