Ukrainian Fundraiser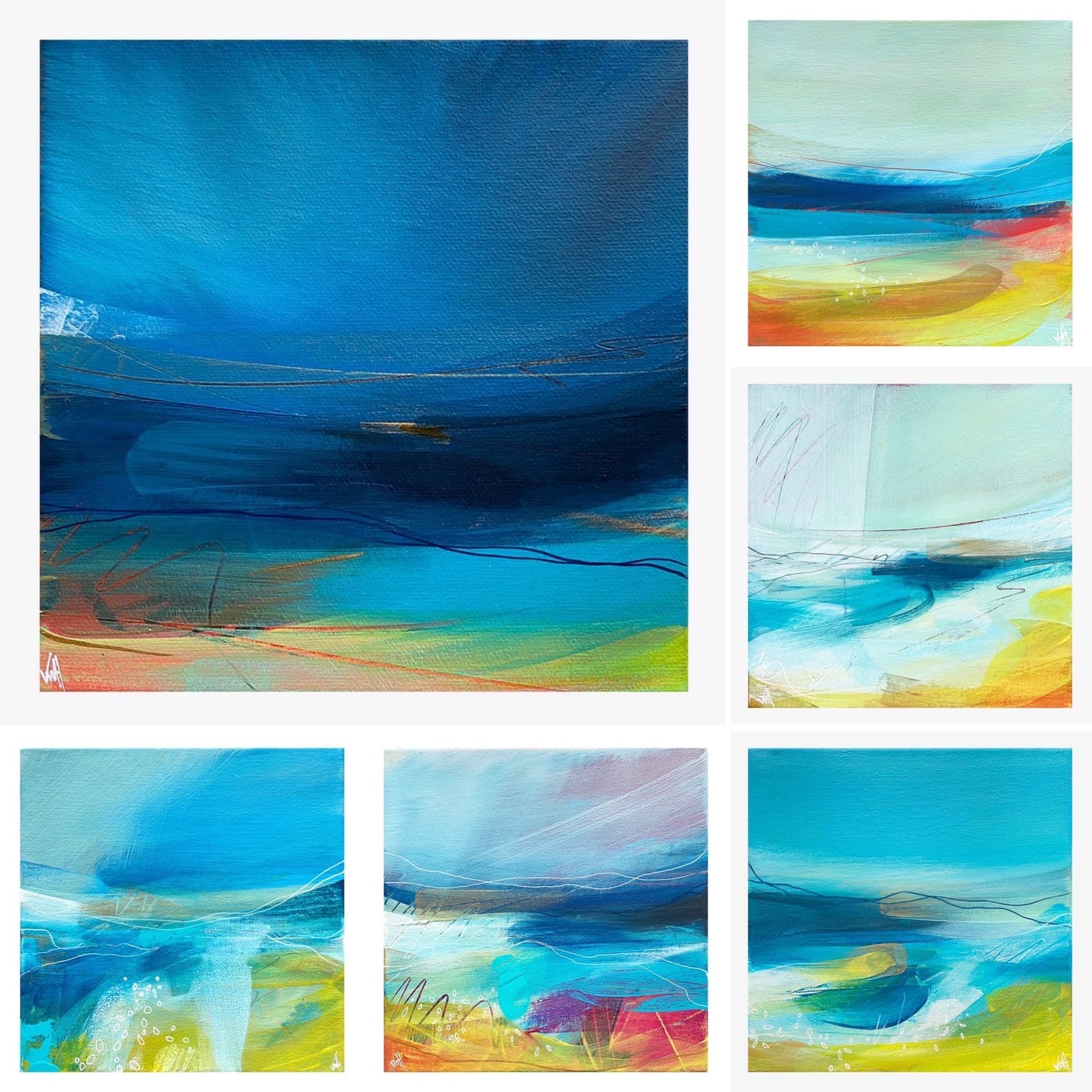 Six brand new paintings made especially to raise funds for families in Ukraine. 100% of sales (minus any transactions fees I incur) will go to UNICEF.
The series is made in a palette of mainly blues and yellows, as a wee nod to our Ukrainian friends – with the occasional pop of orange, pink and gold! As with all my paintings, they are bold, uplifting and filled with joy and HOPE. They have lovely little detailing in them – lots of mark-making and shimmers of gold.
No products were found matching your selection.